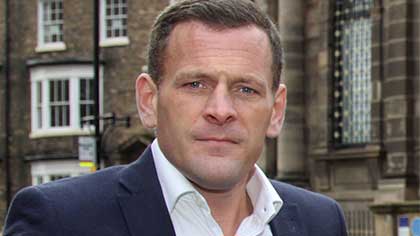 Someone said to me recently on social media: "has the paper mag not had its day?"
The guy in question was commenting on a Facebook post about one of our new publications.
"Everyone uses the internet these days, I can't see why people would want it" he added.
He was responding to a post about the launch of a new lifestyle magazine, Tees Life, which is published by my new company, Resolution Media and Publishing.
To a certain extent, he's right. Just about everyone is online today, and certain sectors of the print industry are in decline.
However, the growth of magazines, in our experience, isn't.
Many will remember the very first Aycliffe Today Business magazine, launched in November 2012. It consisted of 16 pages and, looking back, it represented something of a primitive company brochure.
The magazine quickly took off, however, and has since more than doubled in size.
Off the back of the success of this magazine, we launched a new quarterly business magazine for Teesside, Tees Business, in February 2015, and that has also doubled in size from 36 to 72 pages.
And more recently we launched Tees Life, a brand new quarterly lifestyle publication which is delivered free to homes and businesses across Teesside including Wynyard, Eaglescliffe, Yarm, Ingleby Barwick, Wolviston, Hartburn, Nunthorpe, Marton and Guisborough.
All of these publications are free, funded purely through traditional advertising and sponsored content (advertorials), so by the simple fact we're continually adding pages proves there's demand for them, certainly from advertisers.
But the trick is making sure they're reader-friendly. It's all very well having a high-quality magazine, but if it's just full of adverts, press releases and generic content sourced from the web, readers will quickly switch off.
We try to keep our readers engaged with original content, as well as news – some of which is already in the public domain – and we'll always continue to try to come up with good and informative content people enjoy reading.
Martin Walker
Editor, Aycliffe Today