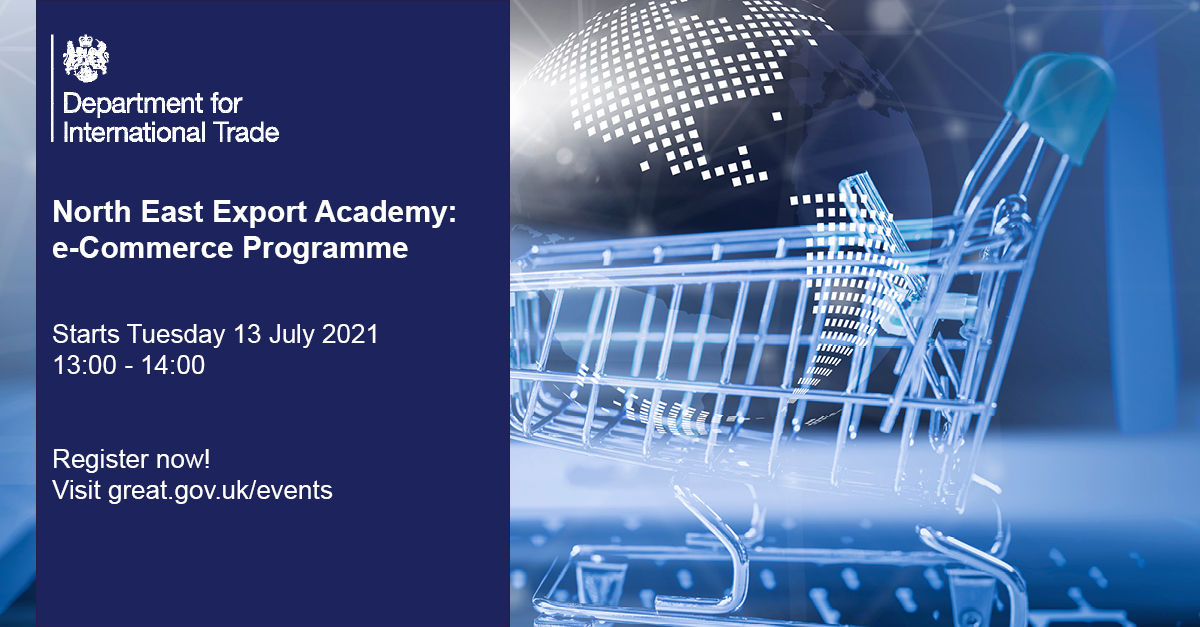 We are delighted to share information on a new e-commerce programme that has been launched as part of the North East Export Academy.
The five-week programme consists of six sessions, including an introductory webinar on Tuesday 13th July between 1pm and 2pm.
The five-week programme is designed to give small businesses the confidence and knowledge to sell B2C worldwide.
Aimed at businesses who are:
About to launch an e-commerce business
Have recently launched their business online
Are already selling online in the UK and want to know how to enter international markets
An introductory session on Tuesday 13th July will provide an overview of the programme and the opportunity to have any queries answered. The programme aims to help businesses overcome the many challenges of e-commerce trading that new businesses face and understand how to make the most of international opportunities. Covering the following topics:
Building your Export Plan – From Market Research to Routes to Market
Optimising your Website for Overseas Markets
Selecting and Working with e-Marketplaces
Driving International Visitors to your Site
Logistics and Fulfilment for First Time Exporters
Delegates will also have the chance to find out more about the free support that's available from DIT and other organisations in the North East to help them grow their business online overseas.