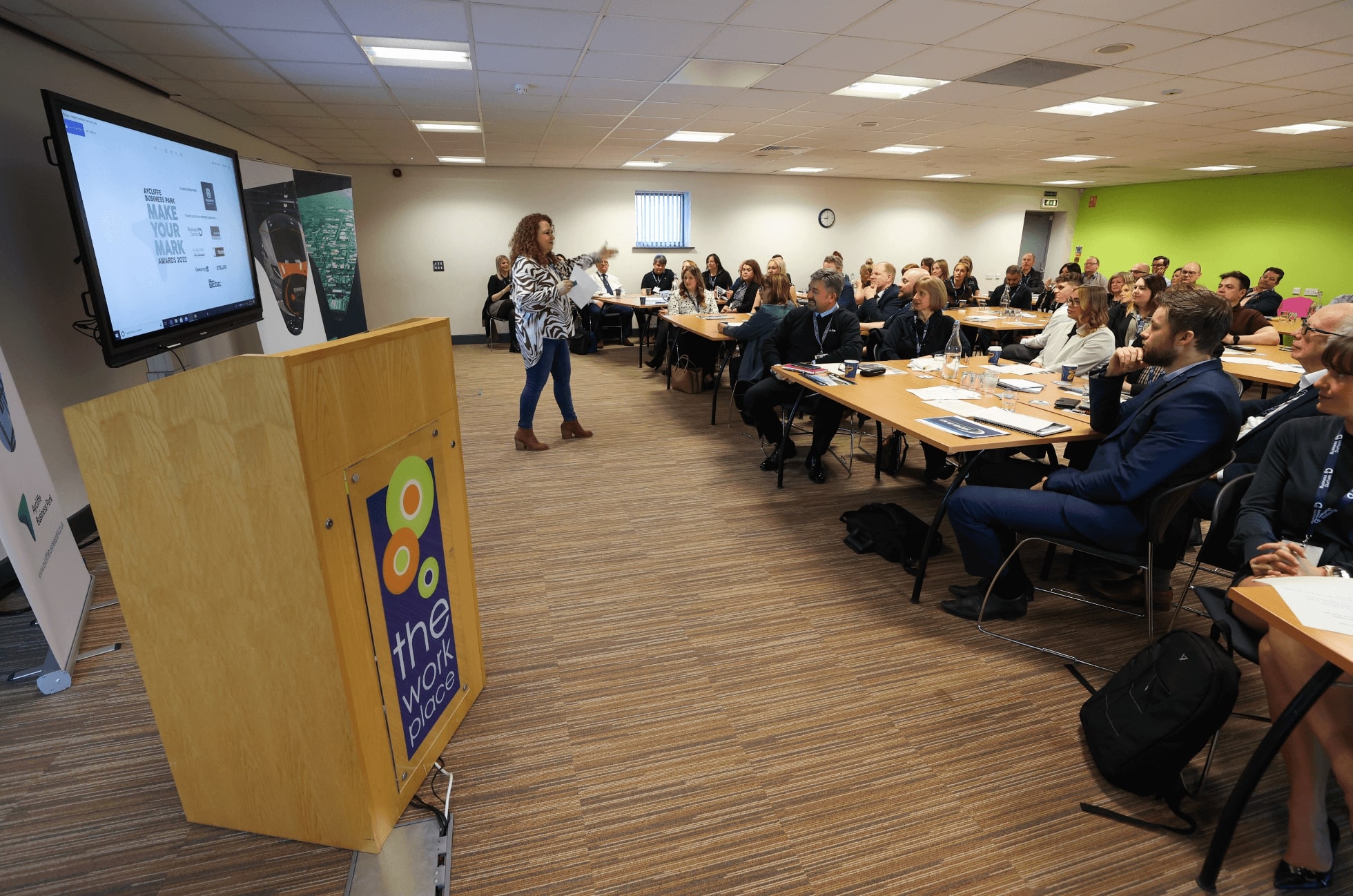 Some of the winners from the upcoming Make Your Mark Awards will feature as part of Aycliffe Business Park Community's next News & Networking event.
Planet Leisure will host the next event on Friday, June 24, from 8.15am.
ABPC is planning to interview some of the Make Your Mark winners during the conference, with the glamorous awards ceremony taking place at Redworth Hall Hotel on Friday, May 20.
Registration is now open at this link: https://www.eventbrite.co.uk/e/abp-news-and-networking-24th-june-2022-tickets-188439687177 
Meanwhile, the main sponsorship of the News & Networking event on June 24 is still available.
The package includes branding in all pre-event promotions, while the sponsor will get to give a 10-minute presentation to attendees.
The sponsor can also have a pop-up stand at the event and circulate printed promotional literature to the guests on the day.
They'll also be involved in post-event publicity via ABPC's website and social media channels, as well as via Aycliffe Today and Aycliffe Business.
The main sponsorship package, costing £495 + vat, is available by emailing

martin@aycliffebusinesspark.co.uk

. Alternatively, call Martin on 07826 525907 to discuss further.