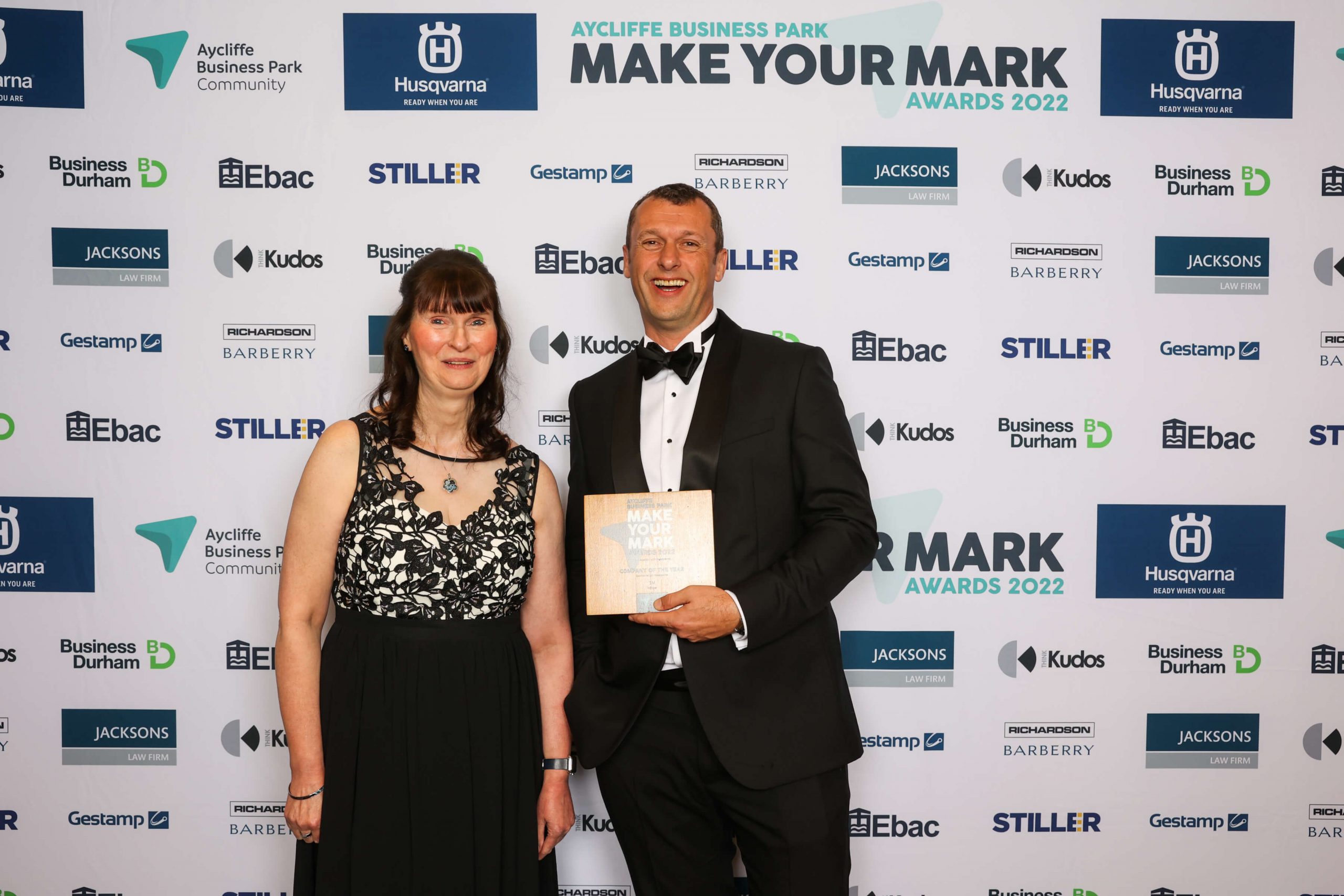 A world-leading manufacturer which came to the North-East when England won the World Cup 56 years ago is celebrating a win of a different kind.
US-based multi-national firm 3M, which first opened its Newton Aycliffe facility in 1966, was crowned Aycliffe Business Park's Company of the Year on Friday night.
The pandemic heroes were one of eight winners revealed at the 'aMake Your Mark' awards event, held at Redworth Hall Hotel in association with headline sponsors Husqvarna, in front of 180 guests that included Sedgefield MP Paul Howell.
3M's Aycliffe plant produced 250 million respirators in two years after the Covid outbreak, with the firm creating 150 new jobs.
Shift workers enabled the facility to mass-produce face masks 24-7, seven days a week, with the majority of staff working throughout the first lockdown.
3M Aycliffe's proud plant manager Paul Hind said: "All our staff were issued with official government paperwork to prove they were key workers in the first lockdown.
"They all worked ever so hard, so this recognition is as for them and the hours they all put in during what was such a strange and challenging time.
"Our globally renowned products were designed and manufactured here in Aycliffe. Our success is a testament to our people, who – put simply – were helping to save lives.
"When we respond in the way that we did, we're letting our company know that we're a safe pair of hands, and this will hopefully bring more investment to Aycliffe Business Park in the future."
3M beat off competition from rainscreen manufacturers BTS Facades and Fabrications and axe-throwing leisure venue Valhalla North – who both won other category awards during a memorable presentation – for the Company of the Year crown.
After picking up 3M's award from Caraline Robinson, of headline sponsors Husqvarna, Hind added: "I'm overwhelmed. It's been a long couple of years and to get something like this from your own community is really special.
"Powering through – that's what we've had to do. We had to take it to the next level and we've really stretched ourselves – but the people of Aycliffe town have helped us do that. People like Upex, Ross Wright, Stillers – they have been amazing – they help make it work as much as we do.
"It's thriving on the park. I saw it grow through the 90s, I saw the lull in the noughties and I've seen it really climb now in the 20s – it's an exciting place to be. I think the North-east is the place to be."
The diverse range of companies now operating on Aycliffe Business Park was highlighted during the Make Your Mark awards event, with the list of shortlists including a new baby swimming facility, a British Sign Language interpreting agency, a world-leading shower manufacturer, a global producer of semiconductors and an engineering firm that has expanded into collaborate robots.
Martin Walker, from organisers Aycliffe Business Park Community, said: "It was just a joy to see this event return after four years.
"Seeing everyone together in the room was fantastic, there was a tremendous feel-good vibe and felt like a big collective celebration of everything Aycliffe Business Park and its residents have achieved in recent years, not just the last 12 months."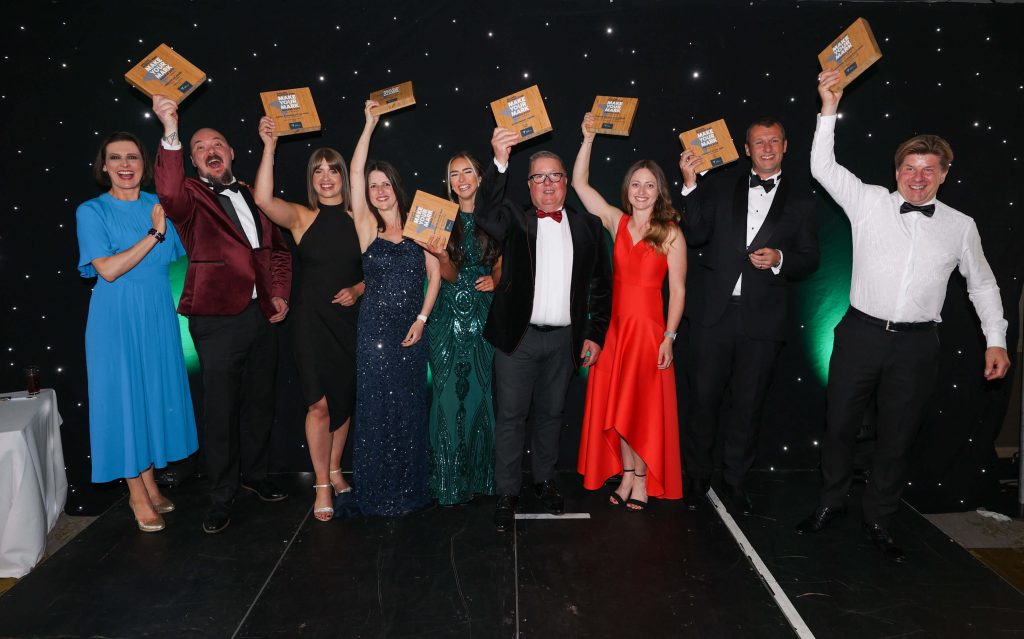 The Make Your Mark 2022 roll call of winners & finalists:
Apprentice of the Year (sponsored by Think Kudos)
Winner: Ellie Shooter (Digital Edge)
Finalist: Connor Bland (Stiller Warehousing and Distribution)
Newcomer of the Year (sponsored by Business Durham
Winner: The Fish Tank
Finalists: Rare Rockets, Valhalla North
Environment Award (sponsored by Ebac)
Winner: Roman
Finalists: Valhalla North, BTS Facades & Fabrications
Service Business of the Year (sponsored by Stiller Warehousing & Distribution
Winner: OHTS
Finalists: Upex Electrical Distributors, Digital Edge
Innovation Award (sponsored by Gestamp
Winner: Valhalla North
Finalists: Excelpoint, Cobots Online
Engineering & Manufacturing (sponsored by Richardson Barberry)
Winner: BTS Facades & Fabrications
Finalists: II-VI, Cobots Online
Small Business of the Year (sponsored by Jacksons Law Firm
Winner: C&A Embroidery & Print
Finalists: Logico, Bespoke Electrical
Company of the Year (sponsored by Husqvarna)
Winner: 3M
Finalists: Valhalla North, BTS Facades & Fabrications
IMAGE 1: 3M Aycliffe plant manager Paul Hind picks up the Company of the Year accolade at the 2022 Make Your Mark awards, from Caraline Robinson of headline sponsors Husqvarna.
IMAGE 2: All eight winners from the 2022 Make Your Mark awards, held at Redworth Hall hotel in association with Husqvarna.