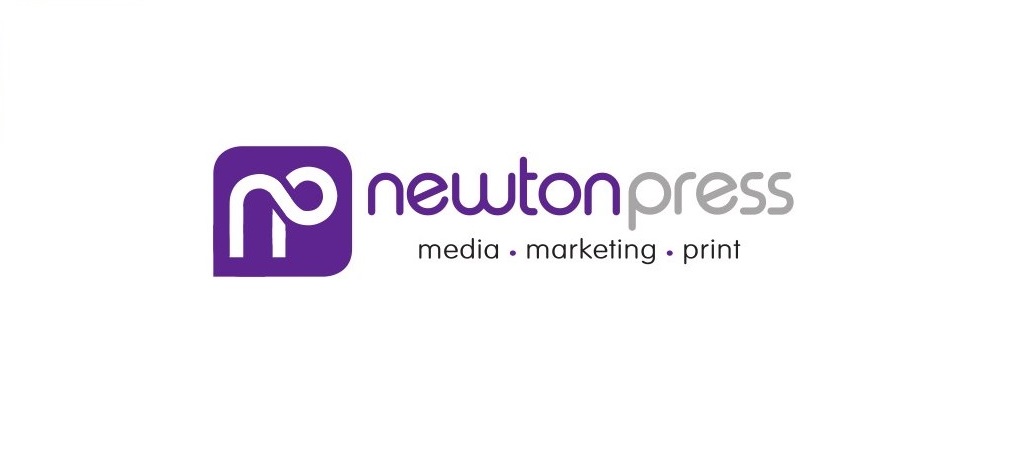 Newton Press are delighted to be shortlisted in the "Heart of the Community" category at the Durham, Sunderland & South Tyneside heat of the North East Business Awards 2019.
The shortlist for each category consists of just THREE companies/organisations, the winner of which will be crowned at the Durham, Sunderland & South Tyneside Regional Business Awards heat on Thursday 14th March 2019 at Ramside Hall Hotel.
Newton Press have made the final three out of a field of over 1000 companies across the North East.
The prestigious black-tie evening will host a drinks reception from 6.00pm with formal proceedings commencing at 6.45pm.
A bumper awards supplement will be published in The Journal and The Gazette on Friday 12th April featuring all of the sub-regional winners.
A short film about Newton Press will be made to be shown during the awards ceremony.
Newton Press was founded by the late Syd Howarth in 1963, it has always been at the forefront of the community it serves – not only in providing print and a free weekly community newspaper, but in leading social and environmental projects of benefit not only to the region but also national organisations. The latest in a long line of projects, is instigating and the company providing the Darlington & Bishop Auckland MRI Scanner Appeal with gifts of posters, leaflets, design work and advertising features.
Newton Press, a family run business, are specialists in the print industry and have been established for over 56 years.
The company experienced record sales in 2018 as well as significant growth in the last 18 months.
Newton Press are committed to new technology, investing in the latest world leading Eco-Friendly print machinery allowing planet friendly, exceptional fast printing.
Newton Press have very strong roots with their local community, so much so that the late founder was nicknamed 'Mr. Newton Aycliffe' and went on to be awarded an M.B.E. for all the work he did in the local community, indeed since his very sad passing the local council unanimously decided to name a street in his honour. This hard work and dedication is now carried on through his three sons, Paul, Stuart and Chris as well as all the staff at Newton Press. This includes being part of the GAMP (Great Aycliffe and Middridge Partnership) a Local Area Action Partnership board on behalf of Durham County Council and on the board of directors for Aycliffe Business Park Community along with supporting a very large number of charities, organisations, events and businesses.
Whilst Newton Press are celebrating over 55 years in business and previously winning the 'Heart Of The Community' award through Aycliffe Business Park, nominated by the local businesses; it is the future that we look forward to and playing a huge and instrumental supporting role in the local community. We will continue to achieve this by remaining the go to source for all local news and content, this interaction that we have with our community has been built over many years and we continue to integrate more with the addition of a community radio station, set up by Paul Howarth and run with the help of local volunteers who are also dedicated and liaise directly with the local community.
A few examples of supporting the community:
Founding the Aycliffe Nature Park
Founding community organisations including a Residents' Associations
Enhancing the environment at the entrance to the town
Sponsoring, printing and fitting the town entrance welcome signs
Initiating and supporting a War Memorial for the Town
Free printing for numerous local charity events.
Free editorials for charities and new business start-ups
Pioneering Care Partnership – we have donated over £10,000 worth of free print and editorial space in the newspaper to this organisation
Supported BeeHappy2Gether Charity launch with various free printed material, adverts and editorials in the newspaper and our very own radio station presenting throughout the whole launch, live from the event
Christmas Live Concert and handing out presents to children in the town during the day.
Annual School Year 11 Awards to both our senior schools
Local Photo Competition (Quarterly)
Tesco Funday
ROF Festival
Corporate sponsor of Pioneering Care Partnership and Butterwick Hospice
Blue Light Day supporting emergency services
Aycliffe Live Music Festival
Regular radio interviews with local residents, businesses and politicians
A member of our staff is on the Board of Directors for Aycliffe Business Park
A member of our staff has been on the committee as a volunteer for GAMP as the 'Business Representative'
A member of our staff is volunteering as an 'Enterprise Advisor' working with schools and students to help them with career choices and relevant skills and experiences as outlined by the 'Gatsby Benchmark' for the Tees Valley Combined Authority
Winner of the Environmental Awards 2018 in the 'Greener Business' category which cements the companies aim; to produce environmentally friendly print using materials from sustainable sources without the use of chemicals or contaminants, making use of world leading eco-friendly technology. As part of our sustainability programme, we were also involved in a volunteering event where we undertook tree planting for the day.
If you are interested in attending the NE Business Awards on March 14th at Ramside Hall Hotel, you can book a table by visiting: https://www.nebusinessawards.co.uk/book-your-table-2/.