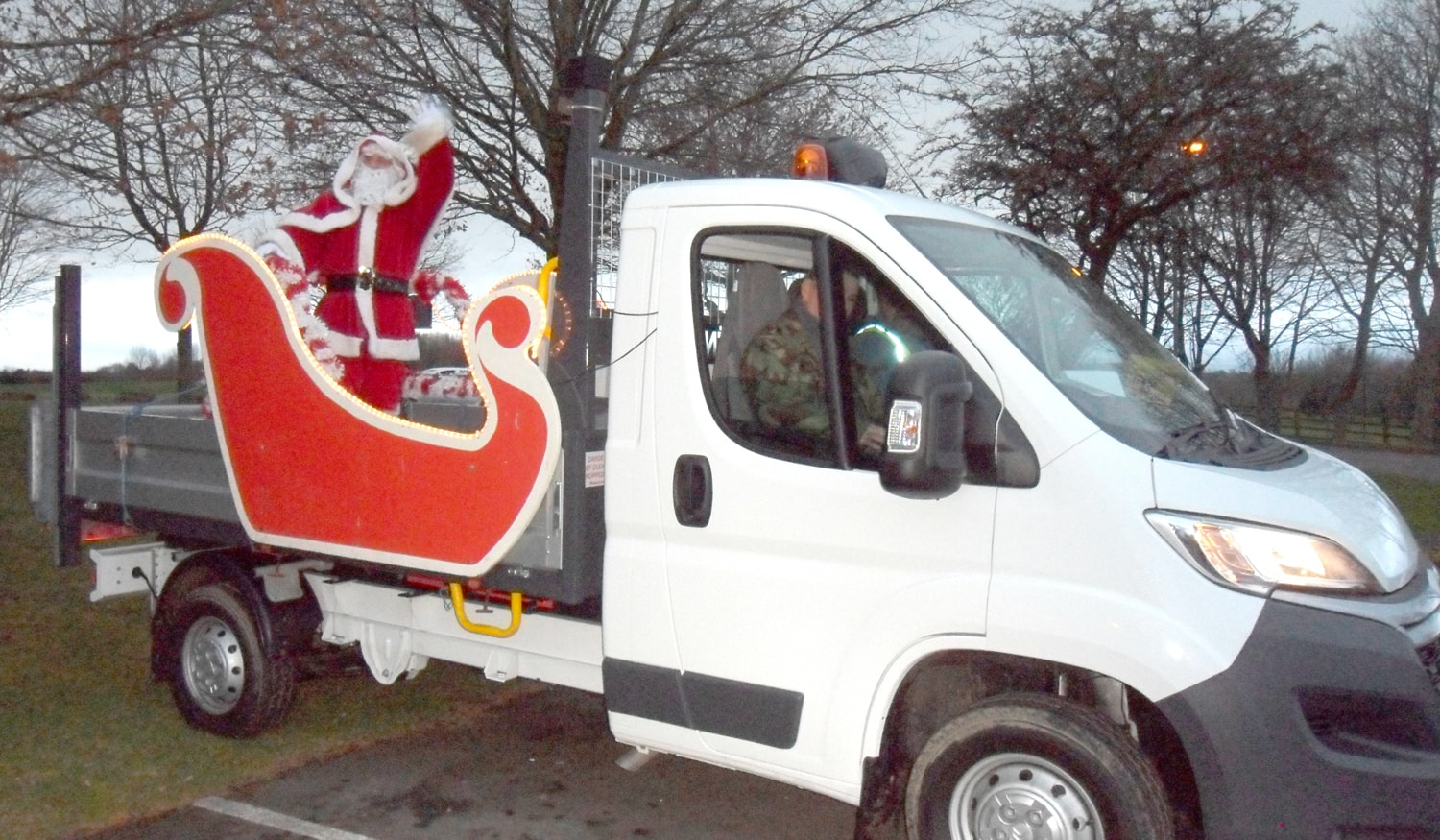 The Great Aycliffe Town Council's Santa Tours event has taken place annually on Christmas Eve for over 40 years, with children young and old having a magical night, thanks to the generosity of volunteers who visit every street in Newton Aycliffe and Aycliffe Village.
This event would not be possible without generous business owners loaning vehicles for the Santa Teams to use. Great Aycliffe Town Council would like to thank J C Coaches, Sabre Rail, Aycliffe Fabrications, Northern Power Clean and Beaumont Landscape for their continued support with the loan of their vehicles. However, they have 12 routes around the town and only currently have 9 vehicles.
Therefore they require 3 further vehicles – the basic requirements of the vehicle is a flat back and able to carry three people safely.
If you think this is something you will be able to help with, please contact Rachel Goddard at Great Aycliffe Town Council on 01325 300 600 or email rachel.goddard@great-aycliffe.co.uk.