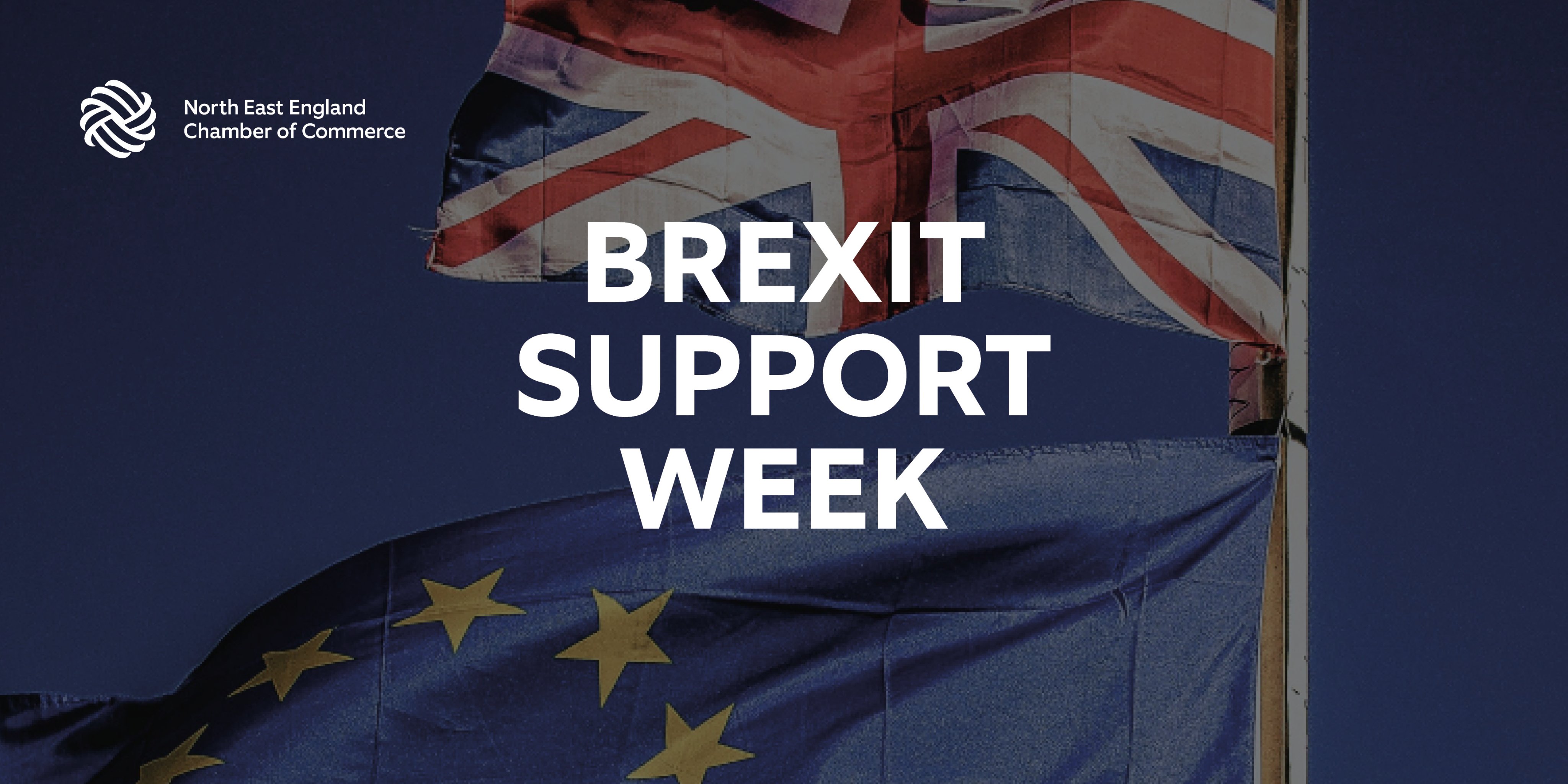 From the 16th to the 20th November, the Chamber's policy team are running a series of events dedicated to Brexit and helping businesses to prepare for the 1st January 2021.
Working to ensure businesses are as Brexit ready as possible is such an important issue regionwide, therefore events across Brexit Support Week are open to both members and non-members.
Monday 16th November
State of Play – 09:30 to 11:00
Customs Readiness – 13:00 to 15:00
Tuesday 17th November
Making a success of the new global environment – 10:00 to 11:00
The View from Europe – 13:00 to 14:00
Wednesday 18th November
Building and maintaining relations with European partners – 09:30 to 10:30
Future of UK standards and regulations – 13:00 to 14:00
Thursday 19th November
How to manage data and implications of Brexit – 09:30 to 10:30
Protecting intellectual property overseas – 11:00 to 12:00
Future of migration and business travel – 13:00 to 14:00
Friday 20th November
Managing financial currency and risk – 09:30 to 10:30
Impact of Brexit on VAT and Tax handling – 11:00 to 12:00
A new beginning with the Euro Chambers – 13:00 to 14:30
Find out more and register for each event on the North East England Chamber of Commerce website.