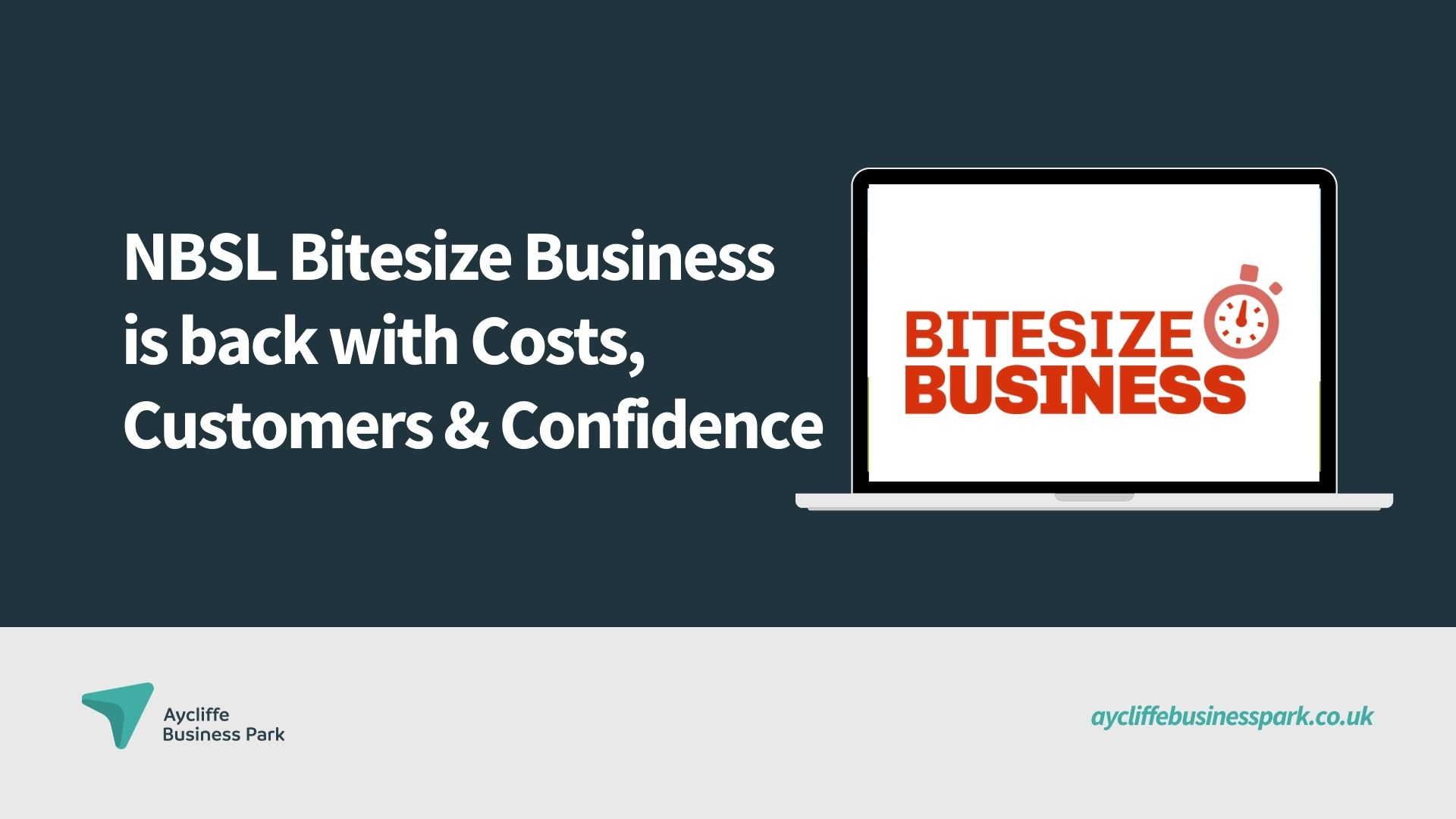 With customers, costs and confidence being some of the most important factors in today's business, our programme of short and snappy sessions has been designed to give you the confidence and courage to move your business forward.
Bitesize Business sessions on the customer journey and how to give your business a competitive edge through sales techniques have been programmed alongside pitching sessions – all providing you with the confidence to move your business forward. New sessions on how to keep track of your time, take the distress away from digital and lead by example will give you the tools to become more effective in your business.
Launching on 21 September, County Durham businesses can apply for a place and pick from a range of topics – choosing the most appropriate for you and your business. Subjects include
Your Sales Toolbox & Pitch Perfect
Bringing a Smile to your Customer Service
Time Robbers – time management & prioritisation
To Tweet or not to Tweet – Digital Marketing 101
Lead By Example – turn from manager to leader
The short and snappy sessions, fully funded by the North East Business Support Fund – part-financed by the  European Regional Development Fund and Northern Powerhouse – continue to be available online – saving time and are exclusively available to County Durham business owners.