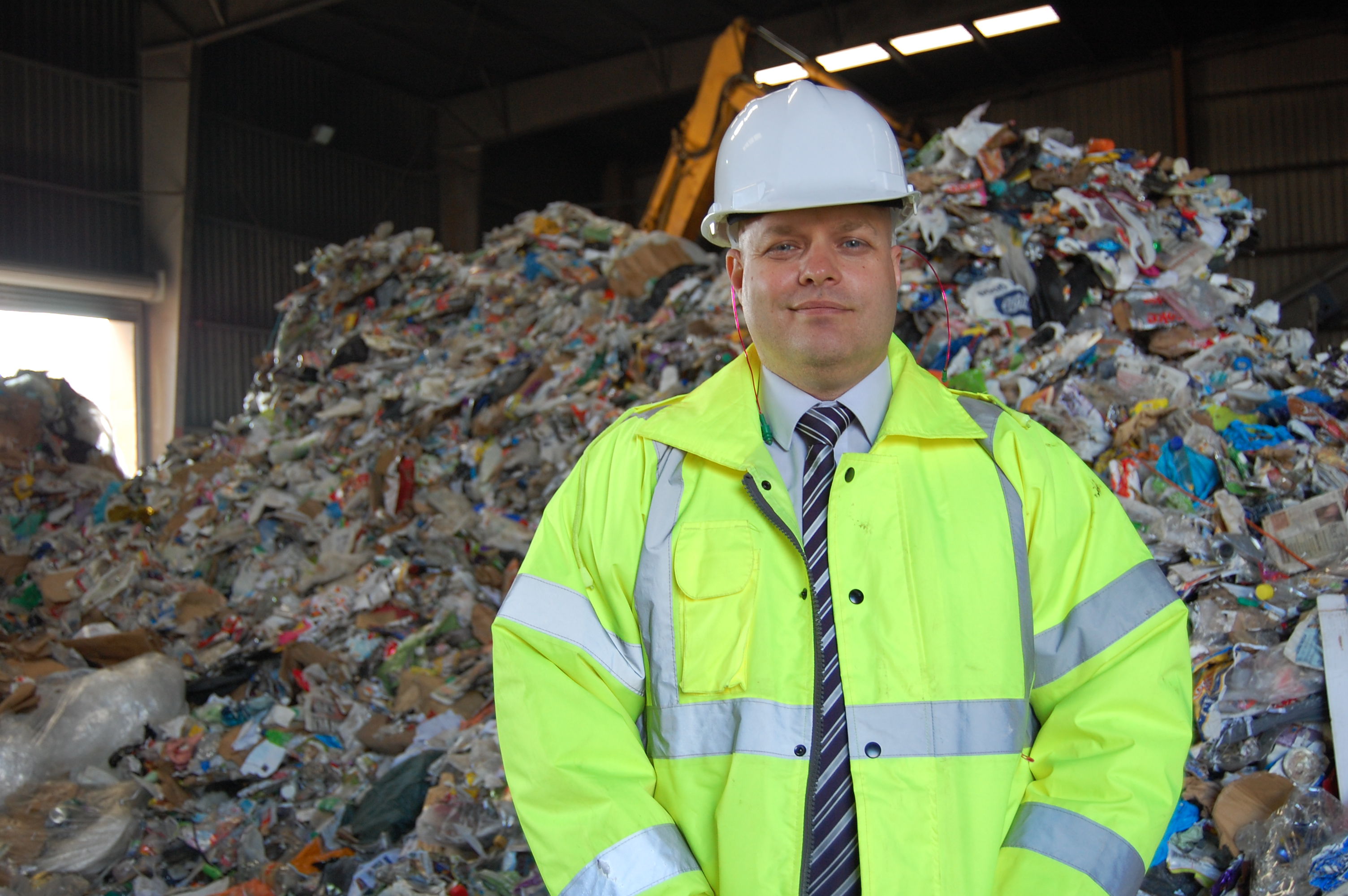 Waste management company J&B Recycling is offering companies in Newton Aycliffe a free waste audit to celebrate Recycle Week.
The company, which is the largest independent waste company in the North East, already works with Lidl on the Aycliffe Business Park, providing daily collections for sorting and recycling.
Commercial Manager Mark Penny advises that many businesses are missing the opportunity to be more environmentally friendly and save money along the way.
Mark said: "We constantly go in to see companies who are spending thousands of pounds a year on waste that could be recycled, or who could reduce the volume of waste they produce in the first place. Many are even paying for the disposal of some waste types that could generate them a revenue instead.
"When we first began working with Lidl at their Regional Distribution Centre in Newton Aycliffe, we were contracted just to remove the general waste. Since then we've introduced a variety of recycling solutions for many different waste streams, including solutions for some of the more difficult items, such as reject stock, which are sent back to the centre.
"All of this is taken to local recovery facilities for sorting and/or bulking up before being sent for recycling, rather than landfill."
The chain, that has 620 stores nationwide and 90 in the North East, sorts its waste back at the Regional Distribution Centre, when necessary into different streams to minimise cost and maximise recycling potential.
James Bragg, Lidl's consultant for Recycling & Waste Logistics, said: "We obviously produce waste from our stores, and as a company it is our policy to recycle rather than send that waste to landfill.
"J&B Recycling started off its contract with us by removing general waste, but that now expands to metal, wood, glass, plastics, some electrical waste and redundant products.
"We are delighted to be working alongside J&B Recycling, they provide good service levels and have an excellent local knowledge which opens doors and gives us avenues into different markets in terms of the recycling chain."
To receive your free waste audit contact J&B Recycling via their website www.jbrecycling.co.uk or call 01429 241002.