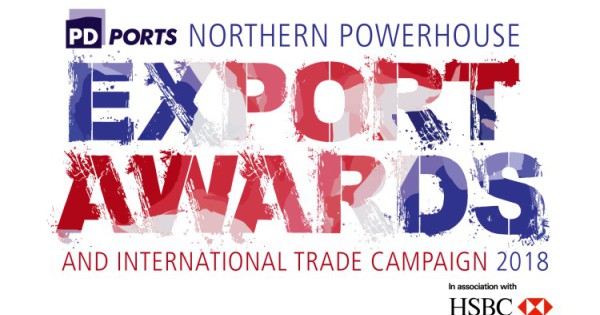 Nominations are now open for the PD Ports Northern Powerhouse Export Awards in association with HSBC and the Department for International Trade.
The PD Ports Northern Powerhouse Export Awards and International Trade Campaign seek to recognise the most entrepreneurial exporters from across the North of England.
Businesses of all sectors and sizes are being encouraged to enter with a host of awards on offer – from micro exporter and e-commerce exporter to most entrepreneurial exporter and export team of the year.
Why should you enter?
Opportunity for profiling as part of wider social media and comms activity in the build up to, during and after the awards, particularly for shortlisted and winning companies
Overall winner will be featured online and via social media platforms via BQ
Prestige of being recognised as an award winning exporter, which has proven to generate new business and networking opportunities for winners and shortlisted companies
A fantastic opportunity to get recognition and profiling you deserve as a successful exporters
Free to enter your nomination online
Companies may enter up to 3 categories, which each have their own eligibility criteria.
Deadline for nominations is Friday 30th November.
The awards will take place on February 7 at the National Railway Museum in York.
Visit the Northern Export Awards website to see the variety of categories available and to apply.