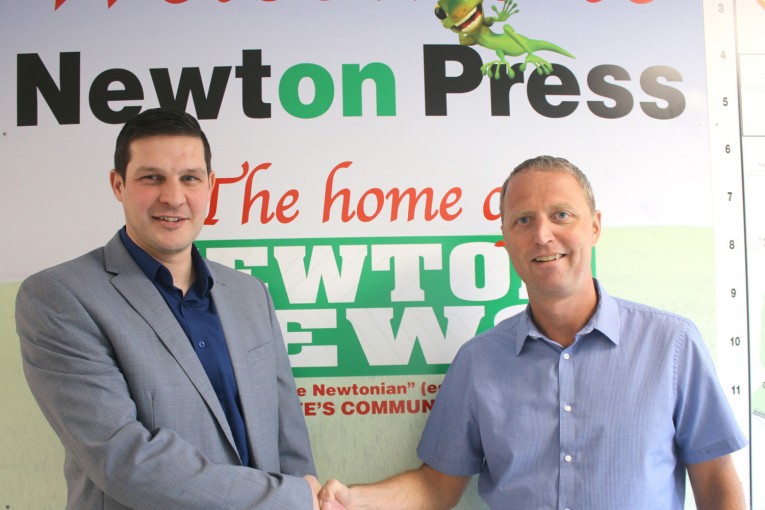 Great Aycliffe and Middridge Partnership Board are delighted to welcome their newest member.  Stephen Gosnay from Newton Press, will be joining the board as their new business representative from March 2018.
Stephen replaces the former business rep, Steve Robson (from South Durham Enterprise Agency), who has been a board member since its formation in 2009.
Brian Riley, GAMP Coordinator, said "Steve was a very proactive board member and also a member of the Employment task group, leading on the successful 'Step Into Business' project which received funding from GAMP in 2012.
He was also chair of the board twice during his time as business representative. He's decided to step down to focus his energies on new projects, and we wish him every success for the future.
We're looking forward to welcoming Stephen when he joins us at the end of March.
Stephen will be bringing a wealth of experience, more recently working for the well-established Newton Press, and will be a valuable asset to the partnership."
Partner representative (business) should:
Be an advocate for the AAP and for businesses in the AAP area
Have knowledge of local business issues
Be in a position to talk to and share AAP information with other businesses in the area and be part of a wider network of business interests
Be proactive in bringing any appropriate business related issues and opportunities to the attention of the AAP
Be committed to improving their local area
Be willing to give some time to AAP issues
Be committed to the values of equality and diversity
Be able to communicate effectively
Partner representative (business) is valuable to the AAP, bringing their individual experience and knowledge of local business and the issues that they face.  The representative should be willing to share their knowledge and experience at the AAP Board.