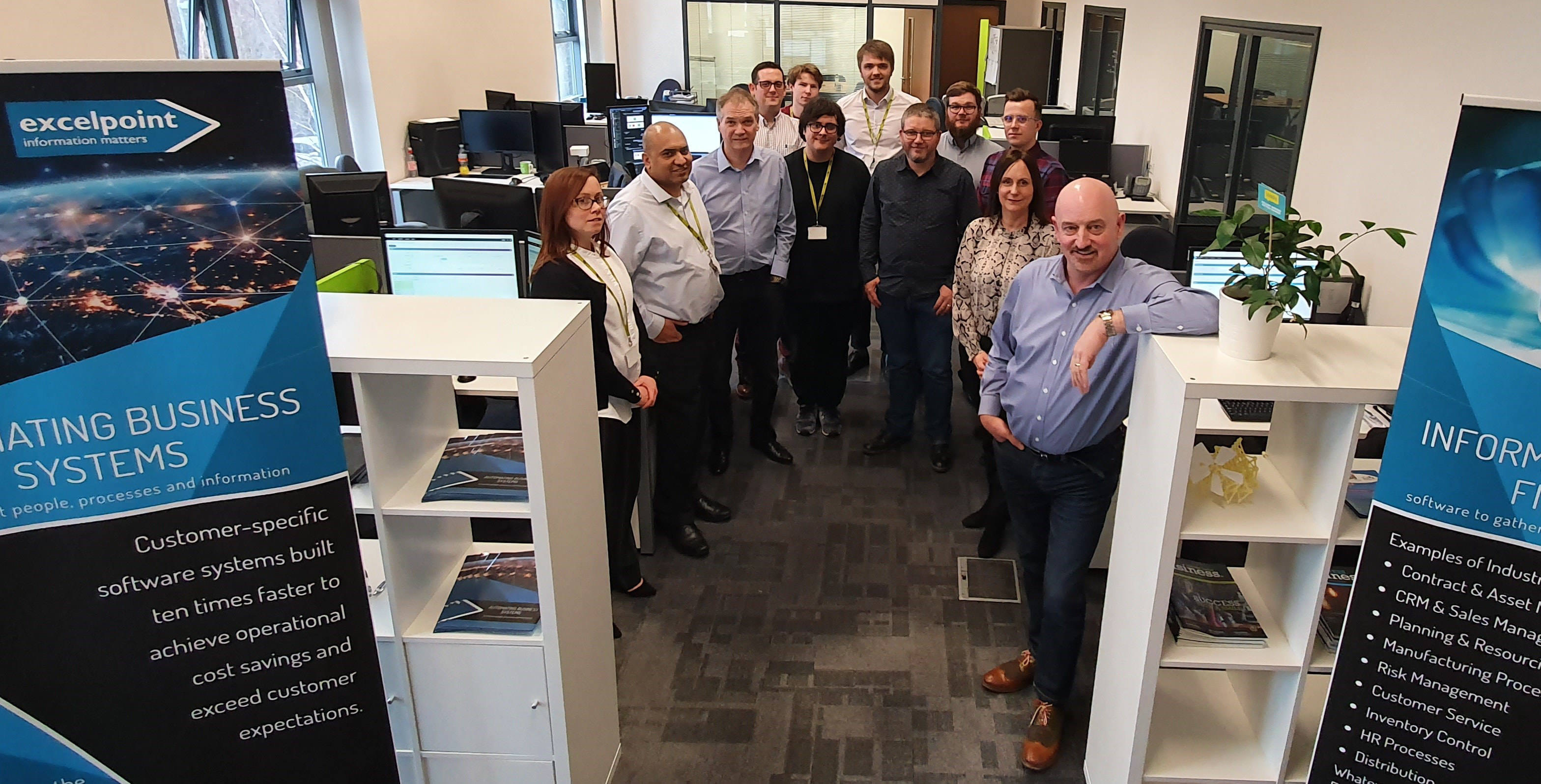 North East based software innovator Excelpoint is proud to announce it has successfully secured a place in the final three in the first round of the Small Business Award, shortlisted from over 25 businesses from across the North East.
Celebrating business innovation and commitment in the North East, the Business Awards highlight success, hard work and achievement from across the region.
The Small Business Award category recognises small businesses of less than 75 members of staff paying particular attention to managerial and financial performance; growth potential; evidence of commitment and imagination in product or service; and what differentiates the company from its competitors.
The category is sponsored by The North East Business and Innovation Centre (BIC) a bustling business community based on the banks of the River Wear in Sunderland. Paul McEldon and David Howell of BIC visited Excelpoint as part of their judge's role to find out more about the fast-growing software company.
Commenting on the announcement, Ian Brown Managing Director at Excelpoint said: "We are so proud to be recognised by the North East Business Awards. As a key player in the no-code software sector, we have supported companies across the region to streamline and automate their business processes. This is fantastic recognition for the company and our software platform, and importantly for the amazing team at Excelpoint who have all played an integral role in achieving success."
The recognition has coincided with Excelpoint's recent move into a new custom-designed state-of-the-art office within The Work Place, Aycliffe Business Park.
The move represented a significant milestone for Excelpoint with the new office space accommodating its growing team and enabling it to hire additional talent to continue to provide industry-leading support and service to its global clients.
The new space reflects the innovative culture of Excelpoint and will continue to make it a great place to work. The facility features technical conference and meeting facilities where it can collaborate on solutions with colleagues, customers, partners and offsite employees.
It is certainly an exciting time for Excelpoint, and the team is looking forward to the awards night on the 12th of March.
Operating in the fourth industrial revolution, Excelpoint streamline and automate business processes, helping customers to realise efficiencies and significant cost-savings.
Excelpoint has developed its software into a unique system-building platform that can be configured into scalable solutions, to deliver end-to-end enterprise-wide systems for customers, up to ten times faster than bespoke development projects.
The software is currently utilised across sectors including engineering, manufacturing, energy, the NHS, utilities and the nuclear sector, and is used by organisations of all sizes. Customers include the globally recognised brands of EDF Cyclife, Mitie, Minova Global, Wood, Anglian Water and Denholm Group.
As process automation takes a central position within the IT investment landscape, Excelpoint has established itself as a key player, future-proofing agile and innovative solutions for businesses across all sectors.